FEELING IT: FASHION FROM THE THIRD EYE OF IAMVIBES
iamVibes is a street fashion label from singer songwriter Tom Hardless, with designs revolving around the Islamic symbol of the Hamsa, believed to provide defence against the Evil Eye. In other words, essential kit. And from our email conversation, Tom also seems like the mystical kind of guy you find yourself getting deep and having a "moment" with at some random house party. Enjoy.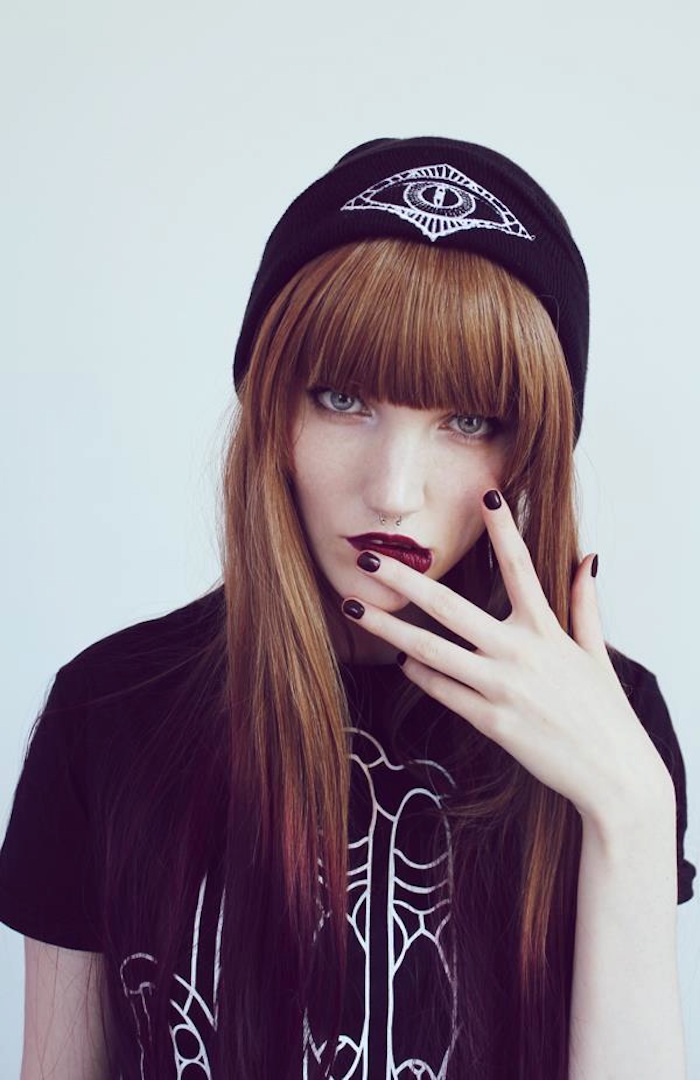 SO WHAT'S THE STORY BEHIND IAMVIBES?
iamVibes was created officially in 2012 through a vision that came to me in a heightened state of awareness whilst meditating. I was in a very clear headspace and this image of a hand with an eye in the center of it came to me. I did not know what it was or why it was meant for me, but following this, I had a channelling of the word "HAMSA." When I say channelling I mean that  in opening your mind fully to the universe, it shows you things and makes you feel things to help you be a creative, happy, balanced human. With a little bit of research and learning, I came to understand what this symbol stood for, what it meant to me and how I could incorporate my energy into this symbol to make it my own.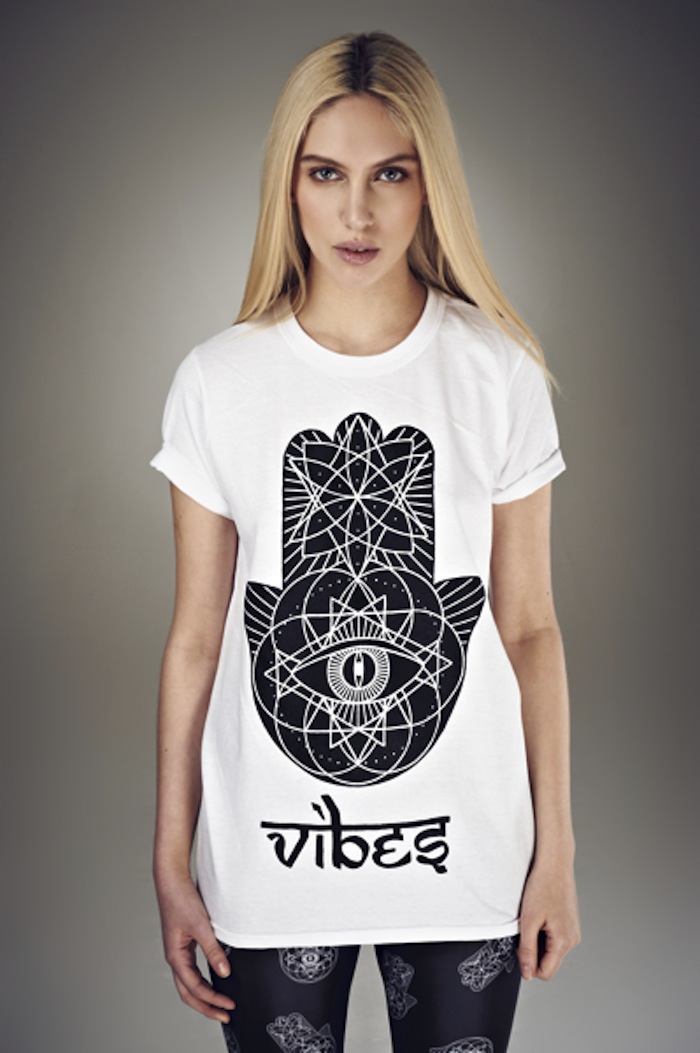 WHAT DOES THE HAMSA MEAN TO YOU?
This Hamsa is me. It is my life experience of where I have been and where I am going. It is every thought and feeling. It is every connection, good and bad, accumulating into a beautiful symbol to inspire myself and others around me. It is my creative freedom and tool of sustainability. It is everything I am and wish to become.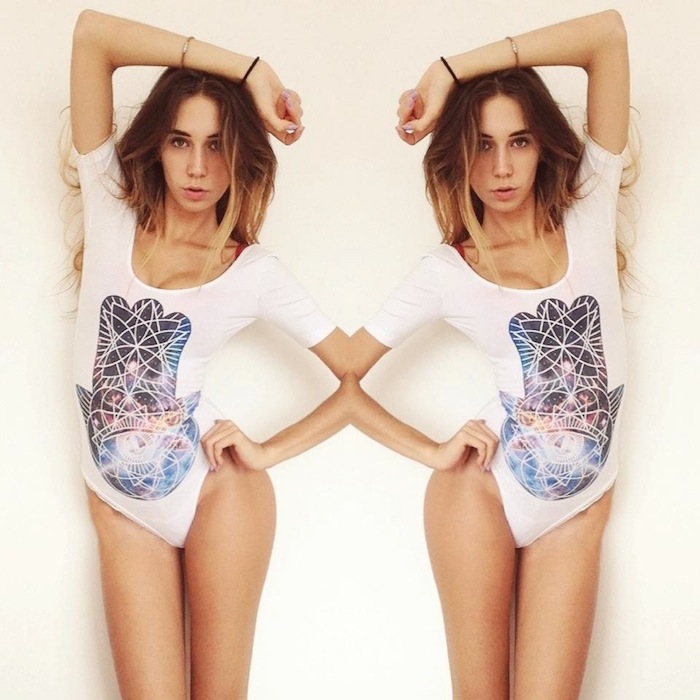 WHAT MADE YOU DECIDE TO TAKE THE PROJECT TO THE NEXT LEVEL?
Over the course of the next two to three years, I found myself connecting to two very interesting beings, both dealing with some dark traumas as a result of abuse at a younger age. One of these beings became my main muse for turning iamvibes into a serious creative endeavour. As a young model, struggling to make her mark, she made me realise you really have to push your creative channels, even if you're hurting. That sometimes you must endure tough times to reap great cosmic rewards. She is now one of the most well known models out there and has walked for all the top designers and is best known for the colours in her hair.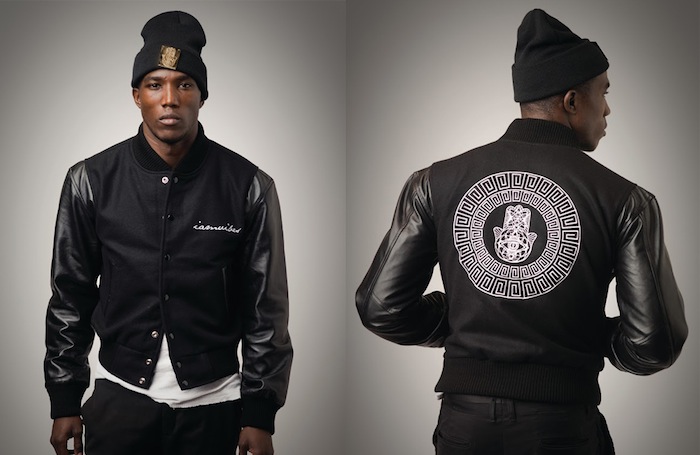 SO THIS IS ABOUT MORE THAN JUST FASHION, RIGHT?
When my beautiful journey with this being came to an end, I felt the need to stay connected with her by holding onto the emotions she inspired. So I took it upon myself to really push my creative vision, without any education of business or fashion and only pure emotion and creativity to guide me. Through these experiences and more, I realised the clothes I produced could represent protection against negative forces as well as projecting positive energy to hopefully inspire others to look for a deeper perspective and understanding of this life.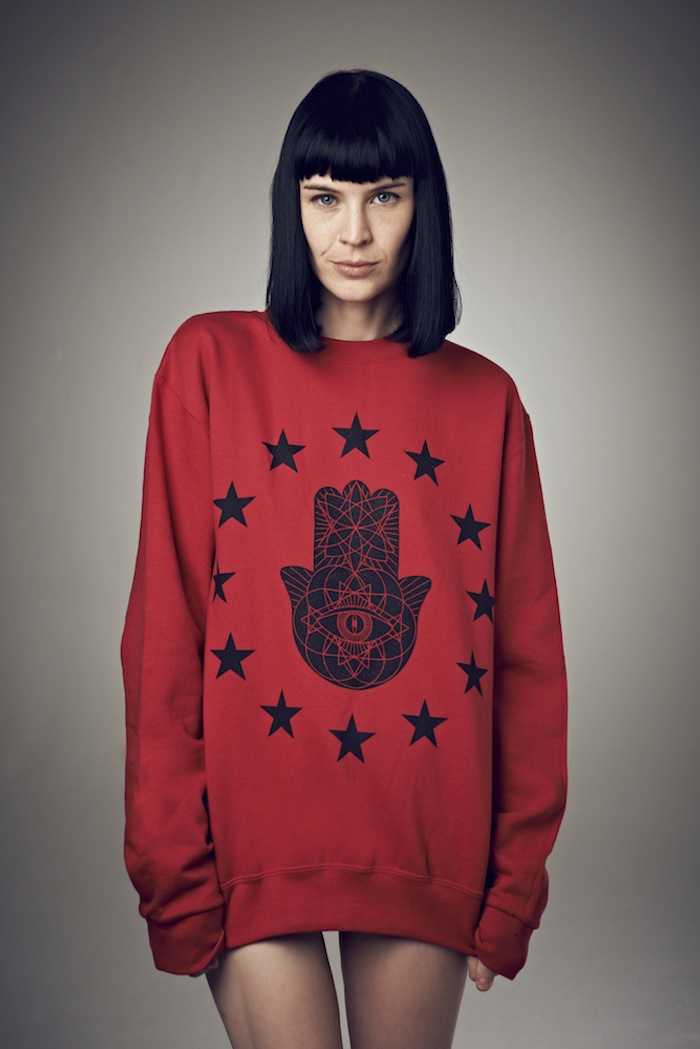 HOW DOES YOUR THIRD EYE INFORM THE DESIGN PROCESS?
The actual eye in the designs is there as a representation of the Universe at your core, projecting pure energy. But my physical third eye (the pineal gland) and my metaphysical third eye guide me through the design process. Both these "eyes" have to be relaxed so I can tune into higher realms of creativity to move forward. Everyone is different and has different techniques to learn to do this, each must find their own way of opening their "eyes" but a good place to start would be learning some breathing techniques which resonate with you, and help relax and open your inner Universe.
https://www.the-numinous.com/2013/11/29/iamvibes/

@iamvibes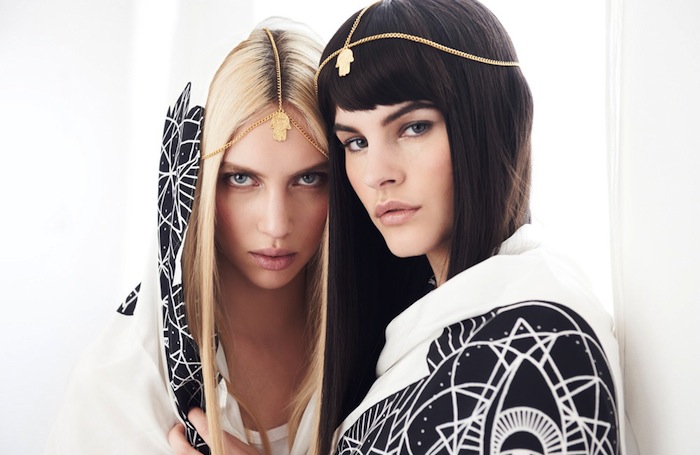 ---